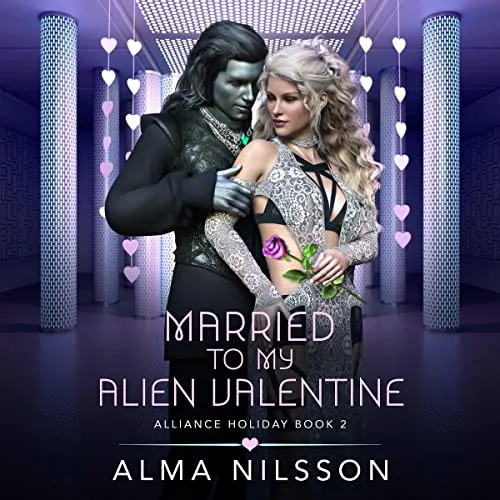 Written by Alma Nilsson
Narrated by Jill Smith, Jack Calihan
Duration 5 hours and 34 minutes
*Other titles by this author also available*
A human in transit and my heart in jeopardy.
Jax: I am the Ambassador to the Agnorrian Empire and bearer of the goddess of home's eye. I am one of the most important men in the Alliance Empire. However, I've had to leave my diplomatic vessel on Earth's moon for repairs and return to the Empire on a cargo ship. This is unfortunate, but that's not what's troubling me.
The real issue is the young human woman traveling with us. I thought I would never give my heart to another woman after my first wife died, and certainly not to a human, but the goddesses, it seems, have other plans for me.
Is it my destiny to take a human wife?
WARNING: Includes graphic violence and explicit sexual content suitable for adults only.
NOTE: Other titles in this series also available (while codes last).
---
To request a code click on the button for US or UK region:
Click here to search for other audiobooks.
After listening, please rate each audiobook at Audible, and consider leaving a short review. Ratings and reviews help authors, narrators and audiobook listeners.