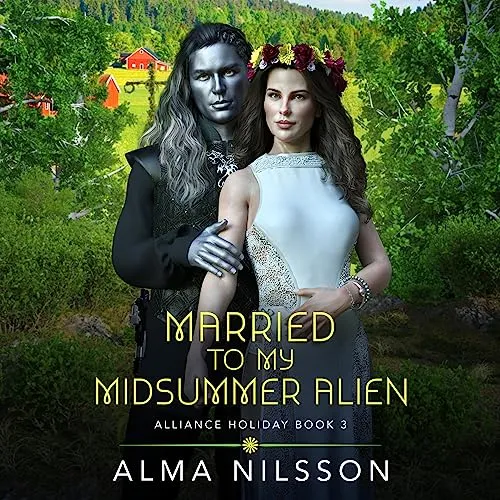 Written by Alma Nilsson
Narrated by Jill Smith, Jack Calihan
Duration 6 hours and 7 minutes
*Other titles in this series also available*
The Goddesses have given me a second chance to find my soul mate.
Lev: I'm a cultural anthropologist, and my time on Earth is almost coming to an end. Finishing assignments is always bittersweet, but this time it's different. I have found my true other half, the other half of my soul. I want to tell her so that we can marry and be together forever. But there's a serious problem, she doesn't believe in aliens.
Will seven flowers under her pillow tonight convince her of our destiny?
*Standalone
WARNING: Includes graphic violence and explicit sexual content suitable for adults only.
NOTE: Other titles in this series also available (while codes last).
---
To request a code click on the button for US or UK region:
Click here to search for other audiobooks.
After listening, please rate each audiobook at Audible, and consider leaving a short review. Ratings and reviews help authors, narrators and audiobook listeners.