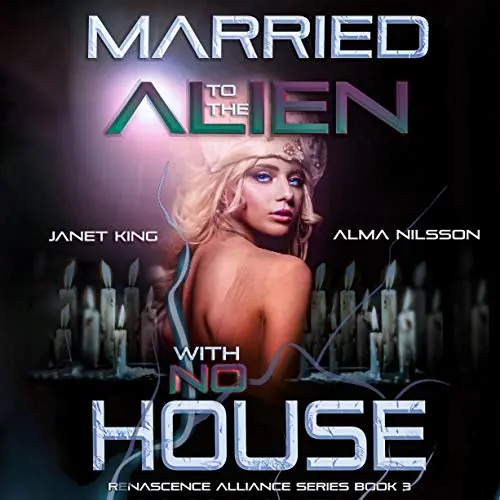 Written by Alma Nilsson
Narrated by Janet King
Duration 7 hours and 45 minutes
*Other titles in this series also available*
*****
Babette is just a small-town girl. But when she sees the advertisement to become an Alliance man's wife and move to the Capital planet, she knows she has to apply.
Mir is special. He was born lucky. Although born into the slave class, Mir was one of the very few switching to the maximum class. He has no intention of marrying an alien until he meets Babette in the high priestess's punishment rooms.
It's forbidden for them to be together. Will their secret love last?
Follow Babette, who is one of the 1,000 human women brought over by Admiral Tir just following Captain Kara Rainer's Trial.
Note: It's recommended you listen to either Married to the Alien Admiral, Renascence Book 1 or Married to the Alien Doctor, Renascence Book 2, before listening, but not imperiative.
WARNING: Includes explicit sexual content suitable for adults only.
NOTE: Other titles in this series also available (while codes last).
---
To request a code click on the button for US or UK region:
Click here to search for other audiobooks.
After listening, please rate each audiobook at Audible, and consider leaving a short review. Ratings and reviews help authors, narrators and audiobook listeners.