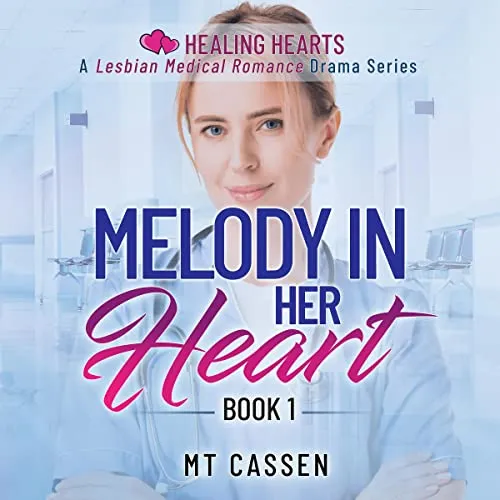 ** Reviewers Only **
This is a Review Priority giveaway. Please request a code only if you have a genuine intention to leave a review within a month.
*** UK CODES ONLY ***
Written by Morgan Cassen
Narrated by Melissa Rochelle Raub
Duration 5 hours and 9 minutes
Will keeping the family together at any cost keep the family together? What when the two partners are too busy avoiding each other to do any partnering?
Tabby's journey to find true happiness, is about to take a turn. Are you ready for the ride?
Tabitha Brickly has a husband, two children, and every reason to be happy. On the surface, she can put on a smile, but deep down, she's struggling. In need of something or someone to help her find true happiness, her heart feels empty and tired. Tabby's husband, Drew, is quickly becoming the last person she can talk to. As a busy nurse, also trying to take care of the home, there's only so much a worn-out heart can take.
Tabby, she's desperate for something new. Then, in walks Jenni.
Jennifer Jennison is a major donor and influencer at the Corrine Ann Pettrone Medical Center (CAPMED). A single and older woman, with her share of heartbreak in life, she doesn't have time to ignore what her heart truly wants. When she bumps into Tabby, she starts to think maybe her heart is ready to be healed.
There are just two problems — two big problems! One, she has the obstacle of Tabby's husband to deal with. And two, there's a major shift coming to the hospital, and that leaves Jenni holding on to her own secrets.
Instant chemistry pushes them together, but secrets threaten to pull them apart. Will Tabby be able to overcome her real fears of breaking up her family, to take a chance with Jenni for her happiness?
Melody in Her Heart is a tale of two women trying to overcome heartache and their fears of finding new love. Are they able to take the leap to find what's really in their heart?
Two women, one love. Sometimes, the right person is right where you are!
Lose yourself in heartbreak and healing with Tabby and Jenni.
What Do You Do If Your Mind Can't Understand But Your Heart Can't Let Go?
---
To request this audiobook, complete the form below.
Your promo code will display on the next screen.
Click here to search for other audiobooks.
After listening, please rate each audiobook at Audible, and consider leaving a short review. Ratings and reviews help authors, narrators and audiobook listeners.