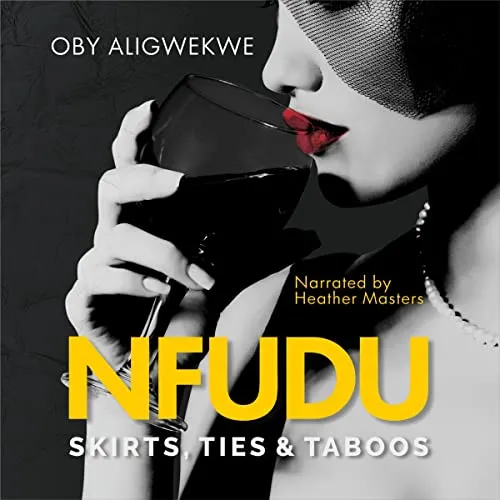 ** Reviewers Only **
This is a Review Priority giveaway. Please request a code only if you have a genuine intention to leave a review within a month.
Written by Oby Aligwekwe
Narrated by Heather Masters
Duration 12 hours and 32 minutes
*Award-winning author * (National Indie Excellence Awards Winner, YA, 2021; Indies Book of the Year Awards Finalist, YA Fiction, 2021; Best Book Awards Finalist, YA Fiction, 2021)
Amazon Reviewers:
A masterfully written story with so many well interwoven fabrics that make it hard to put down.
Nfudu takes you on a journey across continents, captivating and immersing you in the lives of the characters. The book left me at the edge of my seat until the very last page. It expertly and intricately explores the connection between these characters and masterfully delivers a story infused with love, betrayal and its clash with cultures.
Soon after arriving in Paris in 1963, Nfudu launches a heart-rending secret affair with her best friend's wealthy and attractive father—Javier. When she meets Ikechi—a striking financier, in London, Nfudu's bond with Javier is tested. Ikechi seems like the perfect match, but a grim revelation about his 'caste' forces Nfudu to defend her honor.
Torn between her insatiable love for Javier and her burning desire for Ikechi, Nfudu takes matters into her own hands. Her actions send her down a slippery slope that threatens not only her own existence but also that of those closest to her.
Suspenseful and riveting, Nfudu is the story of a young woman during one of the most perilous times in history. It intricately weaves plots of love, war, crime, hatred, ancient taboos, and a clash of civilizations, then merges these into one powerful story.
---
To request this audiobook, complete the form below.
Click here to search for other audiobooks.
After listening, please rate each audiobook at Audible, and consider leaving a short review. Ratings and reviews help authors, narrators and audiobook listeners.