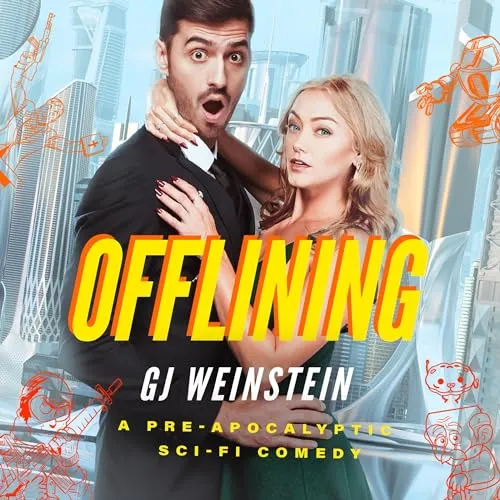 ** Reviewers Only **
This is a Review Priority giveaway. Please request a code only if you have a genuine intention to leave a review within a month.
Written by GJ Weinstein
Narrated by Cole Eubanks
Duration 11 hours and 5 minutes
*Award-winning author* (Readers' Favorite 2023, Literary Titan 2023)*
Offlining (noun): giving up the online world for reality, where the graphics aren't great, nobody can fly, and everything hurts.
Jerusalem (Jeru) Pix virtually lives in the virtual worlds he loves until his high school crush asks him to do a teeny, tiny favor: stop her brother from becoming the next cult-inspired suicide bomber to target the wealthiest one percent.
Jeru ventures from his safe life in cyberspace (and his parents' condo) into the chaos of mid-21st-century Atlanta, where terrorism and religious zealotry are rampant and the ultra-rich have retreated into their own state within a state. Now, Jeru will have to become a hero in real life, with no do-overs, save points, or bathroom breaks.
WARNING: Includes graphic violence and explicit sexual content suitable for adults only.
---
To request this audiobook, complete the form below.
Your promo code will display on the next screen.
Click here to search for other audiobooks.
After listening, please rate each audiobook at Audible, and consider leaving a short review. Ratings and reviews help authors, narrators and audiobook listeners.