Written by Normandie Alleman
Narrated by Piers Ryman
Duration 12 hours and 9 minutes
*Entire Series* Books 1 to 3 (12+ hours)
*USA Today Bestselling Author*
*****
Book 1: Rescued by the Buccaneer
(Scroll down for other audiobooks in this listing)
After the pirates bring aboard an injured man found floating in the sea, Frederica tends to his wounds and learns that he is Gaston Galette, a survivor of a shipwrecked vessel. Gaston seeks her help to overthrow the vile captain, but when their plan goes awry he is forced to use all of his wiles to save them. As the naïve girl and the seasoned sailor navigate one perilous situation after another, he informs Frederica that the only way they can survive is if he is in command.
As he watches the proud, willful Frederica bow to his authority, however, Gaston worries that her growing hold on his heart will be his downfall. He knows he cannot take a woman with him when he returns to his ship and crew, but when Frederica accepts his lustful dominance completely, submitting to him with grace and beauty no other woman could match, Gaston realizes that he may never be able to let her go.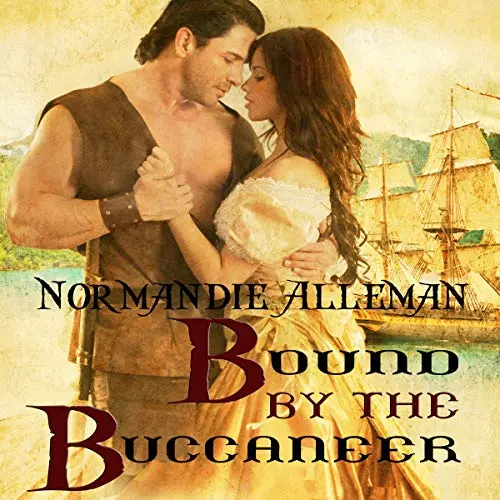 Book 2: Bound by the Buccaneer
(Scroll down for other audiobooks in this listing)
Two years have passed since Frederica joined Gaston aboard the Ocean's Knave, and with every passing hour, they have fallen more deeply in love. By day, she is the ship's physician, but at night, she serves her captain in his bed, offering her body for him to punish and pleasure until she begs for more. But after a successful run of raiding other pirate ships, the couple have a target on their backs.
Their only hope is to form an alliance with a trio of like-minded captains, but in order to guarantee the cooperation of these unyielding, battle-hardened men, Gaston is forced to offer them a night with Frederica. Reluctantly, she agrees to be shared with the men, but afterwards Gaston finds it difficult to forgive himself for bartering Frederica's charms. As jealousy and desperation threaten to consume him, will Gaston lose his beloved Frederica or can he weather the storm and find a way to bind her to him forever?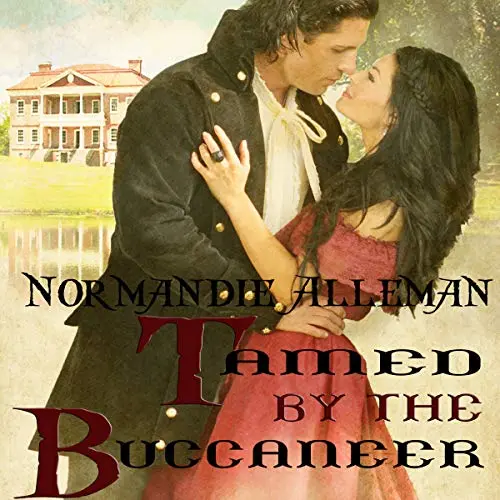 Book 3: Tamed by the Buccaneer
Life as a buccaneer in the Caribbean in 1668 is not for the faint of heart, but at least Gaston Galette has a beautiful wife at his side and in his bed. During the day she serves as the ship's physician, while at night in his cabin she is his saucy yet submissive wench.
But after countless brushes with death, Gaston has begun to wonder if it might be time to give up swashbuckling for good. The urgency of the matter is increased when, despite her stubborn refusal to acknowledge the obvious, it becomes clear that Frederica is carrying his child.
Having already lost one family years ago, Gaston cannot stand the thought of losing another, and as far as he is concerned it is time to start building a new life on dry land. Fearing the loss of everything he holds dear, Gaston is determined to convince Frederica to return with him to the Carolina colony and the home he left behind so long ago. But will the strong-willed lass allow herself to be tamed by the buccaneer?
WARNING: Includes explicit sexual content suitable for adults only.
To request codes for ALL THREE AUDIOBOOKS in this listing click on the relevant US/UK buttons above.
---
Click here to search for other audiobooks.
After listening, please rate each audiobook at Audible, and consider leaving a short review. Ratings and reviews help authors, narrators and audiobook listeners.