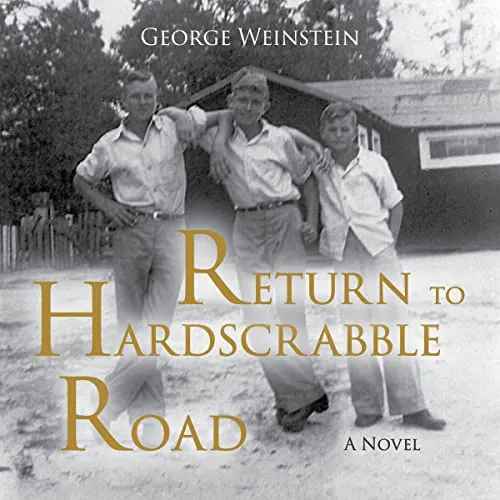 ** Reviewers Only **
This is a Review Priority giveaway. Please request a code only if you have a genuine intention to leave a review within a month.
Written by George Weinstein
Narrated by Lon Harris
Duration 8 hours and 2 minutes
*Award-winning Author* (Readers' Favorite 2023; Literary Titan 2023)
Roger "Bud" Macleod and his two brothers return to the ramshackle home of their youth on emergency leave from the military after the murder of their reviled father. Instead of having the festive reunion they'd planned with Mama and their sister, the three soldiers are flung into a series of violent confrontations with old and new rivals plus double trouble: Papa's siblings.
In their way, Harvey and Rutha MacLeod are even more brutal than Papa, hellbent on claiming the legacy they believe he left for them, willing to run over anybody in their way. Picking up where the critically acclaimed Hardscrabble Road left off, Return to Hardscrabble Road delves even deeper into Roger's growth from tormented boy to determined young man at the crossroads of everything he loves and fears. This time, he doesn't merely have to survive—he must save his whole misbegotten family without sacrificing his soul.
George Weinstein is the author of the beloved Southern Gothic historical novel Hardscrabble Road, Return to Hardscrabble Road, The Five Destinies of Carlos Moreno, The Caretaker, Aftermath, and Watch What You Say, among other works.
WARNING: Includes graphic violence suitable for adults only.
---
To request this audiobook, complete the form below.
Your promo code will display on the next screen.
Click here to search for other audiobooks.
After listening, please rate each audiobook at Audible, and consider leaving a short review. Ratings and reviews help authors, narrators and audiobook listeners.