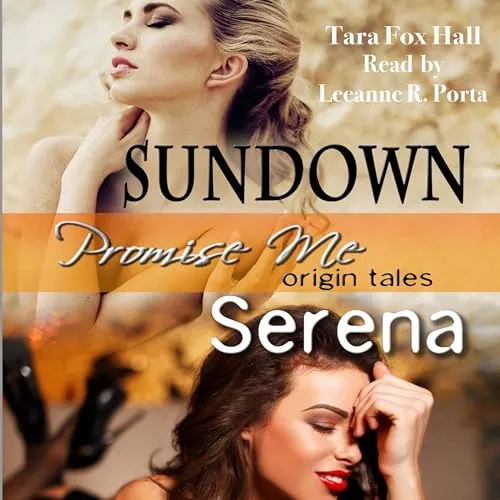 Written by Tara Fox Hall
Narrated by Leeanne R. Porta
Duration 8 hours and 25 minutes
*Other titles in this series also available*
Neither human stripper Sundown nor virgin were-halfbreed Serena knew how their futures would change when catalyst vampire Devlin Dalcon walked into their lives. Sundown was just looking to party and forget her tragic past; Serena was hoping for excitement and love, to be swept away from the dull routine of her short-order cook job and solitary life. Will these very different women finally face their fears in time to seize their own dreams of happiness?
WARNING: Includes explicit sexual content suitable for adults only.
NOTE: Other titles in this series also available (while codes last).
---
To request a code click on the button for US or UK region:
Click here to search for other audiobooks.
After listening, please rate each audiobook at Audible, and consider leaving a short review. Ratings and reviews help authors, narrators and audiobook listeners.