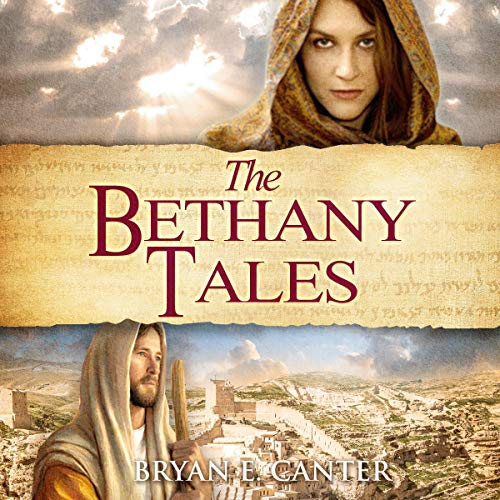 ** Reviewers Only **
This is a Review Priority giveaway. Please request a code only if you have a genuine intention to leave a review within a month.
Written by Bryan E. Canter
Narrated by Melie Williams
Duration 4 hours and 55 minutes
*** UK CODES ONLY ***
A young woman, cast out by her father and shunned by her family, wanders the streets of Jerusalem, selling her body to survive in a cutthroat city that has no mercy for the downtrodden. When one man promises her a different way of life, she overcomes her doubts and opens her heart to him.
A stranger named Jesus saves Mary from death, and she becomes a devoted follower. He helps her to break free from a life of prostitution, and they travel to her home village of Bethany to seek reconciliation with her family.
Her brother Lazarus gladly accepts her back, but her sister and uncle make it abundantly clear that she is not welcome there. In the face of her sister's rejection and her uncle's judgmental pride, Mary questions God's forgiveness and struggles to forgive herself.
Yet, even as their lives interweave and collide, the very ones who are so quick to condemn her, wrestle with their own internal demons – inadequacy, self-righteousness, and the need to earn God's favor. Will these attitudes tear their family apart forever, or can a carpenter from Nazareth open their unbelieving eyes and show them the wonder of true faith?
Canter tells the personal histories of these four New Testament characters in a uniquely memorable way. Fans of Francine Rivers, Brian Godawa, and Kenneth Winter will love this compelling tale. Find out why delighted readers say, "Bryan expertly intertwines each person's individual story, including their past life and their new relationship with Jesus." Don't wait to discover this compelling, fresh voice in the genre.
Click "buy now" to begin your own faith journey – one that will challenge you, inspire you, and leave you forever changed!
---
To request this audiobook, complete the form below.
Click here to search for other audiobooks.
After listening, please rate each audiobook at Audible, and consider leaving a short review. Ratings and reviews help authors, narrators and audiobook listeners.