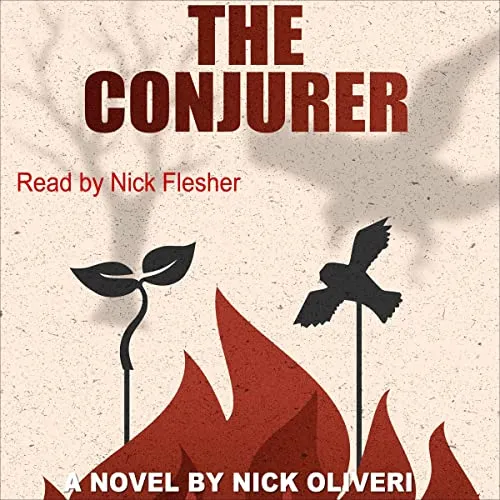 ** Reviewers Only **
This is a Review Priority giveaway. Please request a code only if you have a genuine intention to leave a review within a month.
Written by Nick Oliveri
Narrated by Nick Flesher
Duration 5 hours and 43 minutes
"A bold, tautly written work…." (Kirkus Reviews)
"I found myself invested and blown away by the story, and I believe prospective readers would feel the same." (Online Book Club)
In the thriving kingdom of Idaza, Mikalla is the adored Conjurer, the nation's chief storyteller. Using the shadows cast by the city's glorious ceremonial flame, he weaves the history and tales of Idaza for all to see, threading the people together through common goals and ideals.
With a beautiful family and his position as one of King Oro's favorite courtiers, Mikalla's life is perfect. That is, until the king commands him to deliver a deadly message—one that will inevitably end in bloodshed and a war-torn Idaza.
With King Oro's minions—Secretary Kitan and General Jax—skulking in the wings, Mikalla doesn't know who to trust. Worse, he isn't sure who's really pulling the strings behind this political charade.
Betrayal and murder lie in the shadows Mikalla has always used to captivate the masses.
Will the flames reveal the truth hidden within the twisted schemes, or will Mikalla rise to his government's call? Mikalla, the Conjurer, must realize his choices alone hold the power to change Idaza—to change everything.
---
To request this audiobook, complete the form below.
Your promo code will display on the next screen.
Click here to search for other audiobooks.
After listening, please rate each audiobook at Audible, and consider leaving a short review. Ratings and reviews help authors, narrators and audiobook listeners.